Jaclyn's Story
In 2004, nine-year-old Jaclyn was diagnosed with a medulloblastoma, a malignant brain tumor. Through chance events, she became connected to and later adopted by a collegiate lacrosse team as an honorary team member.
Later, Jaclyn shared her dream of helping all of the sick children in the hospital with her family. In 2005, the Murphy Family created Friends of Jaclyn Foundation to improve the quality of life for children battling pediatric brain tumors, allowing them to: Live in the Moment... Play in the Moment. Today Friends of Jaclyn has helped over 760  families with brain tumors and other childhood cancers.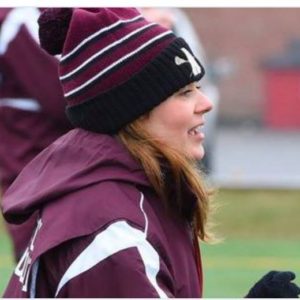 FOJ FEATURED ON HBO
Friends of Jaclyn Foundation has been featured twice on Real Sports with Bryan Gumbel. See how far Friends of Jaclyn has come since our first feature on Real Sports with Bryan Gumble in 2009.
HELP US WIN THE RACE AGAINST CHILDHOOD CANCER DONATE TODAY